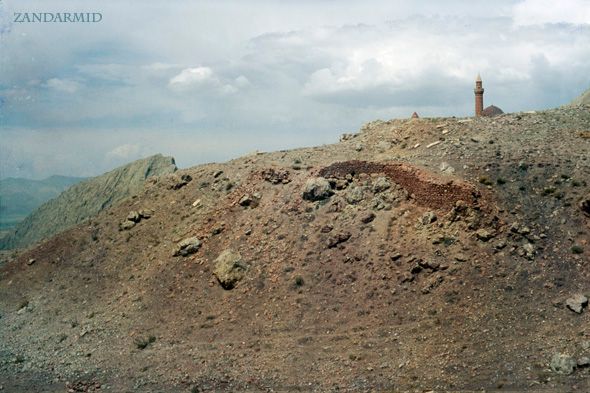 When I first envisaged this blog, it wasn't as a site dedicated merely to long-exposure experiments and my undying love of trees. I very much intended for this to be a travel blog. I came up with the idea of having a Travel Tuesday post once a week where I'd dig into my archives and share photos of long-ago exotic journeys with you. I even drew up a list of all the places I'd cover in these Travel Tuesday posts, and in which order. I still have that list somewhere. Somehow, though, my plans for a travel blog fell by the wayside, and
Behind the Lens
gradually turned into a showcase for very Australian trees in very Australian coastal waters, all within fifty kilometres of where I live.
Well, I'm going to change that. Of course, I'm not going to stop posting long exposures of trees in water. I
love
those. However, I'm promising myself (and you!) that this blog will become a little more internationally oriented from now on, and that my range of subjects will become a little broader. I doubt I'll do a Travel Tuesday post every week, as I originally intended, but I promise you there will be frequent mementoes of my peregrine past.
Such as this.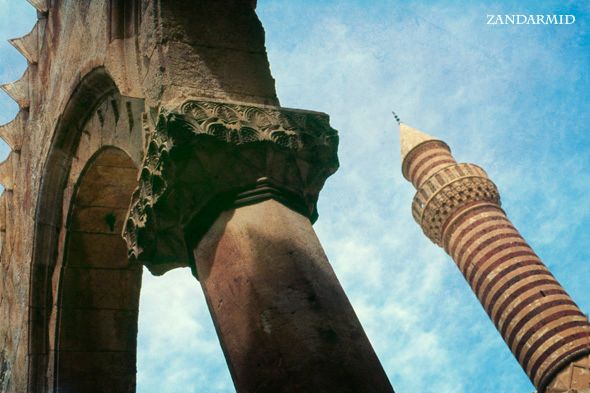 This is the Ishak Pasha Palace in Dogubeyazit, eastern Turkey, not far from the border with Iran. It was built on a hilltop overlooking a valley in the seventeenth and eighteenth centuries and is a rare example of an Ottoman-era palace. There aren't many of those left in Turkey. (Mosques, yes. Palaces, no.) It's a popular stop for tourists travelling the east of Turkey, and it's easy to see why; it's a pretty majestic place in a fairly spectacular setting.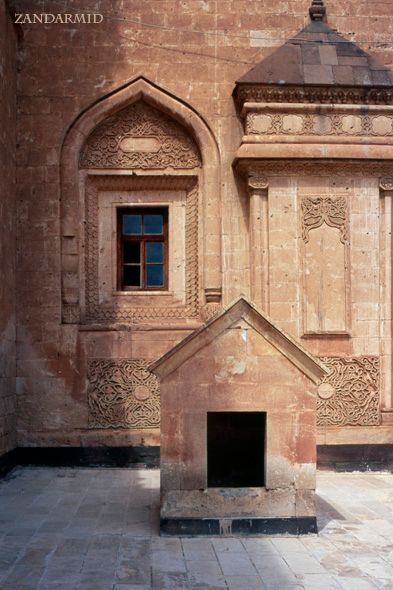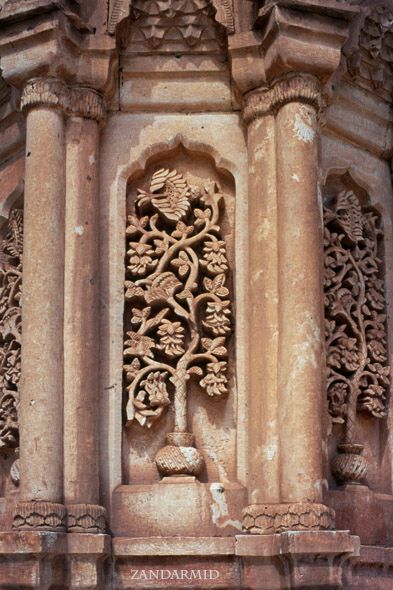 I visited the Ishak Pasha Palace in the autumn of 2006, with my cousin K, who is one of the best travel partners I've ever had. It was her photos of this palace, taken with a wide-angle lens, which convinced me that I needed a wide-angle lens myself. Frankly, her photos of the Ishak Pasha Palace are better than mine (they show the actual complex rather than just small parts of it), but I'm going to share mine with you, anyway...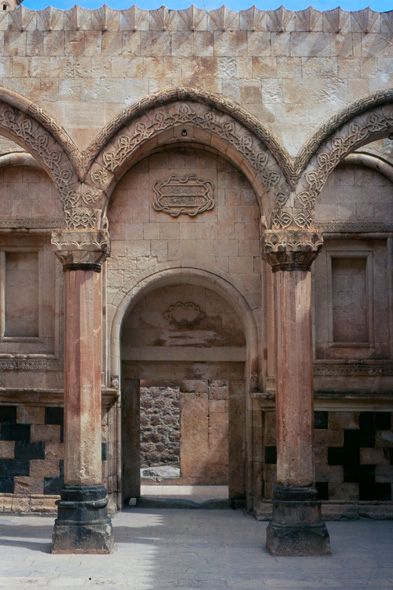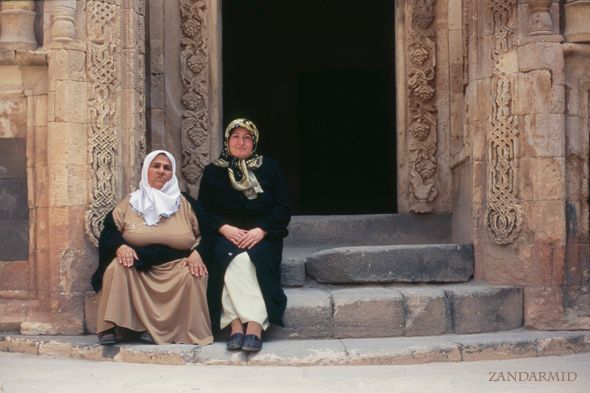 I wanted a photo of the old lady because her clothes matched wonderfully with her surroundings (and also because she was, well, a memorable presence). Sadly, she only wanted to pose for me if her daughter was allowed to sit next to her. The daughter kind of messed up my composition and colour scheme, but hey, I got a nice Turkish family snapshot out of it...
Sadly, the palace is an empty shell these days. All the furnishing were taken out ages ago, which makes it hard for visitors to understand what kind of lives the inhabitants must have led. It's still an impressive place to visit, though.
I've added yellow and red textures to all these images (all set to Overlay), so if they seem a little painting-like and strangely hued to you, that's why. I love playing with textures...
Dogubeyazit, Turkey, 2006
Olympus OM-10 + Fuji Velvia 100
I'm sharing this post with
Our World Tuesday
and
Texture Tuesday